Cardiology Services
Hurstville Private offers world class Cardiac Care in Sydney's south.
---
Hurstville Private provides patients with state of the art equipment for diagnostic testing and cardiac intervention, ensuring the greatest possible accuracy in diagnosis and treatment.
Our structural & interventional cardiologists, cardiac electrophysiologists, cardiologists, cardiac surgeons, and imaging specialists aim to provide patients with coordinated diagnostic capabilities and highly specialised comprehensive treatment options.
Offering patients access to the industry's most advanced medical devices for atrial fibrillation (Afib), advanced and complex valvular and structural heart disease, and stroke prevention, non-surgical catheter-based ablation therapies, magnetically driven navigational procedures and cardioversion.
Our Services
Our highly experienced team work collaboratively to offer patients:
Diagnostic testing and cardiac imaging
Highly specialised evaluation and personalised treatment for all heart conditions
Treatment for advanced and complex valvular and structural heart disease
Advanced medical devices, non-surgical catheter-based therapies
Interventional treatment for stroke prevention
Our Facilities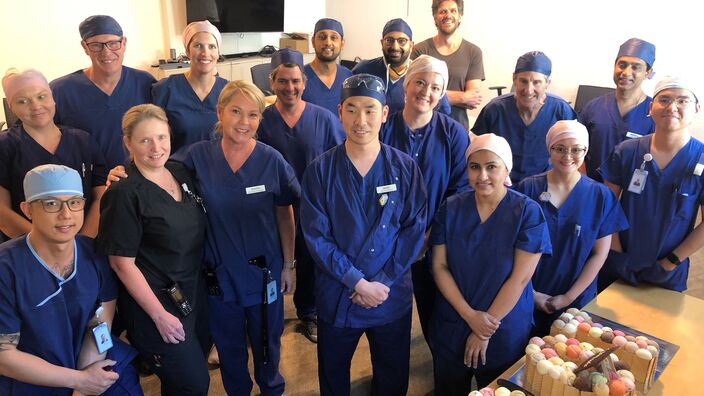 A Milestone to be celebrated! A complimentary expansion of our Cardiac Services provided at Hurstville Private Hospital.
Learn More
Hurstville Private Hospital is the first hospital in New South Wales to offer the new QDot Micro Catheter ablation system, set to revolutionize the treatment of cardiac arrhythmias, such as atrial fibrillation. (AFib), which lead to the heart beating in an irregular rhythm and can cause breathlessness, light-headedness, palpitations, chest discomfort, tiredness and difficulty exercising.
Learn More
Our Cardiology Services Specialists