Leadership Team
Hurstville Private Hospital is managed by experienced Executive and Leadership teams.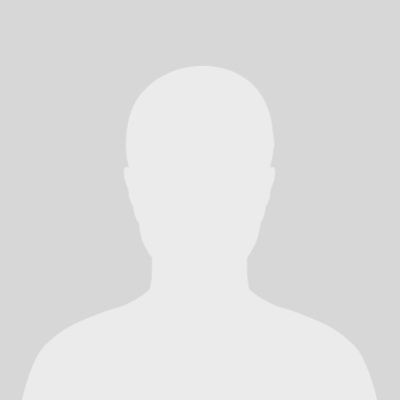 Lloyd Adams
Regional Manager South Coast & Chief Executive Officer
Lloyd has been the CEO of Hurstville Private since July 2015, and is the Healthe Care Regional Manager for the South Coast and Illawarra region.
Joined Healthe Care in 2012 and moved to Melbourne as CEO of Brunswick and La Trobe Private Hospitals. In 2015 he moved back to Sydney working on the Hurstville Private brownfield project continuing on as CEO.
Martina Goddard
Director of Clinical Services
Martina was appointed as Acting Director of Clinical Services in October 2018 and officially transitioned into the role of Director of Clinical Services in April 2019. Martina commenced at Hurstville Private in January 2016 as the Deputy Director of Clinical Services-Perioperative. Martina has over 15 years Clinical Management experience, having previously managed Day Surgery Centres and Endoscopy Units. Martina is also responsible for the newly acquired Healthwoods Endoscopy Centre in Granville.

Alison Austin
Executive Administrator
Alison commenced as Executive Assistant to Lloyd Adams in November 2015. Her 30 years of administrative roles, across a wide range of industries, enables her to bring a wealth of experience to assisting the hospital CEO and Executive Team.
Albert Kurniawan
Finance Manager
Albert was appointed as the Finance Manager at Hurstville Private in 2016, following a promise of good money with stress-free role and 9-to-5 job description. Having found out that things were not always rosy after probation, he decided to stick around because he found that the people here are super nice – especially after he approved their Capex requests.
Wendy Foye
Maternity Nurse Unit Manager
Wendy has been the Maternity Services Manager for over 13 years, joining HPH in 2006. She has extensive experience in Midwifery Care and Management and Hospital Management. She has been a Registered Nurse and Certified Midwife for nearly 2 decades and has a Masters in Nursing Management
Kylie Wallace
Surgical Services Manager
Kylie was appointed as the Surgical Unit Manager at Hurstville Private in 2018. She has more than a decade of experience in the hospital setting, having previously been employed as an After hours manager then as Clinical Nurse Specialist in Urology.
Angela Cassady
Critical Care Services Manager
Barbara Manton
Cardiac Cath Lab Manager
Alanna Clifford
Perioperative Services Manager
Alanna has been recently appointed as Perioperative Services Manager after acting in the role for the past 9 months. She joined the team at Hurstville Private as a urology specialty nurse in 2008 helping to establish the hospital with urological and robotic services. Alanna was also the Theatre Manager and 2IC for Perioperative Services from 2016-2019.
Christopher Noema
Theatre Manager
Christopher has been at Hurstville Private as the Orthopaedic Nurse Unit Manager for 18 months and has recently been appointed as Theatre Manager. Overall he has had 10 years' experience in Orthopaedic surgery and perioperative management at other facilities.
Bronwyn Pereira
Pre-admission Manager
Margrit Fleck
Quality and Risk Manager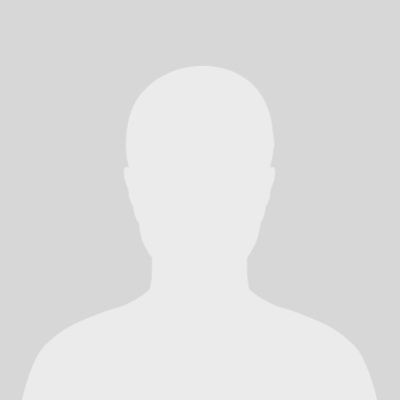 Racha Baddah
Hospital Educator
Racha was appointed as the Hospital Educator at Hurstville Private in 2019. She has more than a decade of experience at the hospital, having previously been employed as a Registered Nurse, then later employed on a casual basic as she expanded her field into education in both her studies and career path. Racha has experience in both clinical and class based education'.
Suellen Brandon
Billing & Accounts Manager
Jared Harrison
Supply & Procurement Supervisor
Maurice Cattell
Hospitality Services Manager
Maurice was employed by the Hospital in 2008 to oversee the management of the Hotel Services Department ( Catering, Housekeeping & Linen Supply), his primary goals were to train and realign the current staff and increase the staff education to a consistent level. After 6 months I was given the maintenance department to streamline the service providers and oversee their contracts and SLA's.
Maurice has had extensive experience in customer service over many years of managing various establishments and have successfully ran my own business on 2 separate occasions and had previously worked as an Executive Chef in 2 prestigious facilities and House Manager in a group 1 Private Golf Course, and several 5 *Hotels.
Matt Carter
Environmental Services Manager
Matt has over 14 years experience in Hospital cleaning and waste disposal both in the Operating theatre and all other areas of our Hospital. Matt has implemented and monitors many different recycling programs and has a true passion for caring for our patients and the Environment.
Debbie Bell
Anaesthetic Nurse Unit Manager
Tamra Kyriakou
Marketing Co-Ordinator
Tamra commenced her employment at Hurstville Private Hospital in September 2015 as the Cardiology Practice Manager, until April 2016, where she was appointed the Marketing Coordinator role. Her 10 + years experience in health care, has enabled her to build positive relationships with not only local General Practitioners but also our Specialists and Staff within the hospital.

Jain Matthew
CSSD Manager
Jain Mathew was appointed as the Sterilisation Department (CSSD) Manager in August 2017. Starting as a technician in 2010, Jain now heads the CSSD and works to ensure the smooth and seamless functioning of both CSSD and Endoscopy. He leads a great team of hard working and dedicated professionals, consistently upholding the values of integrity and commitment
Paige Lock
Front Office Manager
Karen Blackburn
Health Information Manager
Karen has been employed at Hurstville Private Hospital for the last 29 years. She has worked as the Health Information Manager since 2017. During this time she has completed the HIMAA Coding Course and has been coding for Hurstville for 12 years.
Previous to this Karen was Nursing in the wards at Hurstville for 17 wonderful years.
A Health Information Manager is responsible for acquiring, analysing and protecting digital and traditional medical information vital to providing quality patient care and to ensure a patients health information and records are complete, accurate and protected. ( Privacy of patient records. )